Sent to you by saabfan via Google Reader:
The SOC celebrates 50 years
The SOC Celebrates 50 years!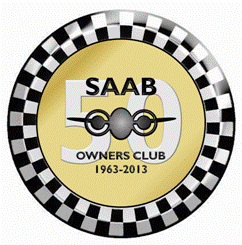 This year we celebrate the Golden Jubilee of our Club. It is hard to believe that it has been half a century since a small number of totally dedicated Saab enthusiasts met in Ye Old Cheshire Cheese in Fleet Street, London, to form what has become one of the largest and most influential Saab Clubs in the world. We all owe a lot to these pioneers of the early Saabing days.
We have developed a number of ideas and initiatives to celebrate our big birthday in style, which you will read about throughout this year on the website and in Driver.
The first is a series of runs & meetings in four different locations around the country. We all have the opportunity of joining at least one of them within reasonable travelling time and distances. You will also see that you have the opportunity of making it a full weekend break in some very nice hotels or just the run if you want to make your own accommodation arrangements.
Please read on for more details of each location and we look forward to seeing you on one or more of the events near you.
Saabs go Roman
10th to 12th May 2013
Behind every stone, secrets and tales can be found when Scandinavia met Anglo-Saxon England, the Normans raged against the Vikings and the Scots clashed with the Romans, Normans and English. Could there be a more fitting place for a Saab?
After meeting up on the Friday night for dinner, we will be bedding down for the night then spending Saturday travelling through the Northumberland National Park to Alnwick Castle (the real Hogwarts). You can admire the splendour of the largest, inhabited castle in Europe or fight an imaginary battle against he-who-must-not-be-named. We will then journey through the splendour of the North-East, back towards Rothbury. Another evening of food and drink awaits, along with an opportunity to give your cars a quick spruce up in preparation for Sunday.
The Sunday will be slightly different with a visit to Kielder Castle and their classic car parade, celebrating 40 years of the Kielder Forest Drive. As a special treat, we have been invited to lead the parade along the Forest Drive of12 miles of authentic rally scenery with Saab leading the way. A fitting end.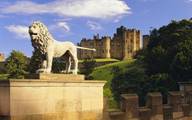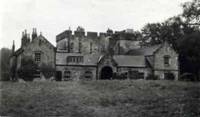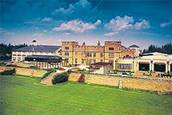 We have now finalised the accommodation details and we will be staying at Coquetvale, in Rothbury (www.coquetvale.co.uk). We were aiming to keep the package below £100 each, based on two people sharing, but we went slightly over at £110. The reason we went over is that we found a small, private hotel with its own Italian restaurant in a perfect location with experience of car club events. The package we have negotiated includes:
·         Two nights dinner (2-course), bed, and breakfast
·         Entry to Kielder Forest Drive
·         A tour pack of interesting places to visit
·         A souvenir Rally Plate to commemorate the event
Alternatively you may wish to join us for the tours only at a cost of £20 per car to include Kielder Forest entry, the commemorative rally plate, and route instructions.
For more information and a booking form please contact Rich Bone at webmaster@saabclub.co.uk or on 0121 288 2663. Alternatively you can download the booking form here and post to: 160 Ardath Road, Birmingham, B38 9PE
Deposits will be required no later than the end of February so please do not delay.
 http://www.visitnortheastengland.com/
Where it all began…Ye Olde Cheshire Cheese on Fleet Street, London
 Friday May 17th 2013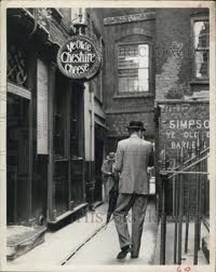 An informal dinner meeting of Saab Owners Club members at the actual venue used for the inaugural meeting of our founder members which took place on May 17 1963.
To celebrate 50 years of the SOC we have arranged dinner at Ye Olde Cheshire Cheese. It has a very long history and the present building dates from its rebuild shortly after the Great Fire of 1666 but there has been an inn on the site since 1538.
Ye Old Cheshire Cheese is a traditional City pub in what was once the heart of journalism for London and, indeed, the rest of Great Britain. We have kept this event informal to reflect the original meeting held in the wine cellar bar of the pub.
Food at this traditional "spit & sawdust" pub is simple but excellent, as befits a place that has hosted Samuel Johnson and Mark Twain. A set three-course menu will be available for £27.50.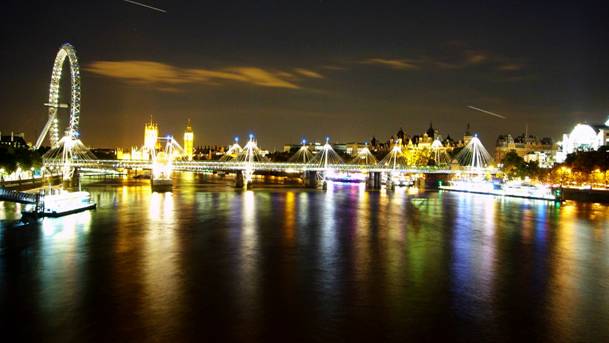 Unlike the other regional 50th Anniversary events, we have not arranged a tour as we expect most people will travel by public transport. Nor have we arranged any accommodation for this event. There is so much variety and choice of accommodation in London that we felt for those wishing to stay, it was easier for you to book a hotel to suit your budget and preference. For those who are local you can return home easily. For those wishing to stay over but who are unsure about accommodation in London, we have prepared some suggestions. Please contact Alistair Philpott for details.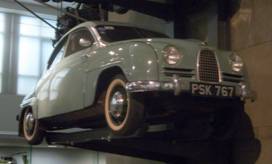 Those staying in London are free to enjoy the many attractions our capital city has to offer. There is no need to do things as a group if you do not wish to but feel free to make plans with your friends if you wish.
However, we would recommend a visit to the Science Museum to see the 1956 Saab 93B in their display of small European cars from the 50s and 60s!
We very much hope to see as many of you there as possible. Numbers are strictly limited to a maximum of 50 so please be sure to book early or risk disappointment!
For more details and a booking form please contact Alistair Philpott at registers@saabclub.co.uk or on 01845 587176. Alternatively, you can download the booking form here and post to: The Granary, Manor Farm, Newsham, Thirsk, North Yorkshire, YO7 4DJ
Deposits will be required no later than the end of February so please do not delay.
Peaks and Dales
 Saturday June 1st 2013
This is the 10th run in the Peak District area organised by the North West group. The run is around 120 miles and will start as usual at Windy Harbour Hotel in Glossop, Derbyshire and cars will start leaving at 8-30am.
A route that will be provided will take you on a mystery tour of Derbyshire and will visit some local places of interest with stunning scenery on the way.
Some people will stay at the Windy Harbour where camping/caravanning is also available or you are welcome to just come for the day. There is an evening meal arranged on Saturday evening which costs £16 per person.
For those staying Friday evening we will have the usual optional trip to Compos Fish restaurant in Holmfirth which is a 20 min drive away.
We look forward to seeing you in June for what will be an interesting day with all our Saab friends. Our thanks go to Mike and Veronica who, as usual, will plan the route during the Winter for our enjoyment.
The booking form for this run is not currently available on the website. For a booking form please call Richard Elliott 01457 852944 or email technical@saabclub.co.uk
 http://www.peakdistrict-hotel.co.uk/
Saabs on the Marches!
 28th to 30th June 2013
Come and join us for a weekends driving tour taking in the beautiful Welsh countryside of the Brecon Beacons and Wye Valley. Designated a National Park in 1957, the Brecon Beacons is situated in mid-Wales and contains some of the most spectacular and distinctive upland formations in southern Britain, The park occupies 519 sq miles of mountains, moors, forests, pastureland, lakes and the broad Usk valley. The easternmost highlands in the park, lying between Abergavenny and Hay-on-Wye, are the Black Mountains (old red sandstone) the highest point being Waun Fach at 2,660 ft.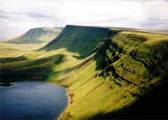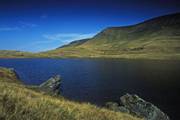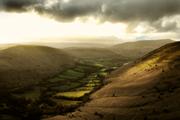 Our tour will be based at the Hampton by Hilton Hotel on the outskirts of Newport. This new modern four-star luxury hotel serves a complimentary hot and cold buffet breakfast to start your day and there's a friendly bar where you can end your evening.
Recreational amenities include a fitness facility, there's complimentary wireless Internet access in the hotel's public areas, and the guest rooms come with desks, sofa beds, LCD televisions and blackout drapes.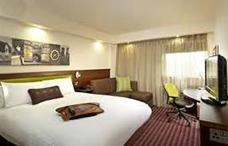 Our package for the weekend will include:
Two nights dinner, bed and breakfast

Dedicated free secure parking area for Saabs only

A tour pack of interesting places and rest stops along the way

A souvenir Rally Plate to commemorate the event
The cost will be £90 per person based on two people sharing. If you wish to make it a longer break by extending your stay, we have negotiated a B&B rate of £25 per person with an additional £20 single supplement for the Sunday night.
Alternatively, you may wish to join us for the tours only at a cost of £20 per car to include the commemorative rally plate and route instructions.
For more information and a booking form please contact, Alex Rankin at therankins565@btinternet.com or on 01935 431196. Alternatively you can download the booking form here and post to: 14 Southwoods, Yeovil, Somerset BA20 2QG
http://www.visit-brecon-beacons.co.uk/places-to-visit.shtml
Deposits will be required no later than 28th February 2013 with full payment by 18th May 2013 so please do not delay.
Things you can do from here: